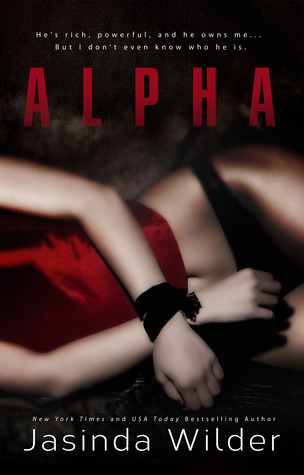 The first time it happened, it seemed like an impossible miracle. Bills were piling up, adding up to more money than I could ever make. Mom's hospital bills. My baby brother's tuition. My tuition. Rent. Electricity. All of it on my shoulders. And I had just lost my job. There was no hope, no money in my account, no work to be found. And then, just when I thought all hope was lost, I found an envelope in the mail. No return address. My name on the front, my address. Inside was a check, made out to me, in the amount of ten thousand dollars. Enough to pay the bills and leave me some left over to live on until I found a job. Enough to let me focus on classes. There was no name on the check, just "VRI Inc.," and a post office box address for somewhere in the city. No hint of identity or reason for the check or anything. No mention of repayment, interest, nothing…except a single word, on the notes line: "You." Just those three letters.
If you receive a mysterious check, for enough money to erase all your worries, would you cash it?
I did.
The next month, I received another check, again from VRI Incorporated. It too contained a single word: "belong."
A third check, the next month. This time, two words. Four letters. "To me."
The checks kept coming. The notes stopped. Ten thousand dollars, every month. A girl gets used to that, real quick. It let me pay the bills without going into debt. Let me keep my baby brother in school and Mom's hospice care paid for. How do you turn down what seems like free money, when you're desperate? You don't. I didn't.
And then, after a year, there was a knock on my door. A sleek black limousine sat on the curb in front of my house. A driver stood in front of me, and he spoke six words: "It's time to pay your debt."
Would you have gotten in?
I did.
It turns out $120,000 doesn't come free.
BUY NOW
This was a DNF for me so I'll keep my review as short and sweet as possible.
I adored the idea promised by the blurb, unfortunately the book did not deliver, I kept putting it down and then forcing myself to pick it up again- The fact that I preferred to do the ironing and derived more enjoyment from it than reading this is what convinced me to give up at 50%…
The premise of the book is absolute brilliance, Kyrie  a struggling girl whose world is falling apart, receives a cheque in the email to the amount of  $10,000 from a mysterious benefactor- To help pay for her mother's treatment and her brother's education, Kyrie cashes the cheque. This occurs monthly for a whole year and of course as we all know, nothing is for free. The time for payment arrives and the stranger wants repayment in the form of Kyrie herself. Kyrie tries to convince us that she has no choice but to deliver, I didn't buy that.
I wasn't able to suspend my disbelief in order to become engrossed in the story, the steam alone couldn't get me to continue. The sex scenes were hot, but reading about nothing but sex loses its appeal quickly. I didn't feel the connection and the love between the protagonists, no chemistry there.
I won't rate this as it's not fair since I didn't finish, as well as the case of 'it's not you, it's me'- There are many readers out there who enjoyed this book, it just wasn't for me.