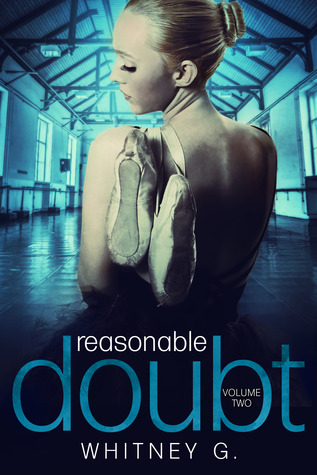 She lied to me…
She betrayed the one rule that I'm most adamant about: Honesty. Complete and utter fucking honesty .
I really wish she was someone else—someone who didn't have the ability to make me feel, someone I could easily discard like the hundreds of women before her.
She isn't.
I'm drawn to her like I've never been drawn to a woman before—completely captivated by the very sight of her. But unfortunately, with my past slowly re-surfacing for all of the world to see, I'll have to find a way to let her go.
She can never be mine.
BUY NOW
Another Yummy treat from Ms Williams that I inhaled and now am left wanting more again!
I have to say this installment is even better than the first in terms of steam, sexy banter and even a few twists/revelations!
Andrew doesn't suddenly become less of an asshole but given the few revelations that give us a tiny insight into his behavior, can't say I blame him. He is still one cocky, sexy asshole with a dirty mouth!
I didn't think he'd be able to make me swoon but with the waffles he managed to, not with what he says which made me laugh but what he does!
"Just in case you change your mind, I would like Belgian waffles, bacon, sliced strawberries, and orange juice." "Unless you want to eat all of those things off of my cock, it's not happening."
Aubrey is such an enjoyable heroine, love how she is one of the few that don't get on my nerves!
This was such a delightful read, a short one yet packed with so much emotion and detail, VERY SATISFYING AND LOVED IT!
After the ending, all I want is the third installment ASAP! What I Can about said ending….