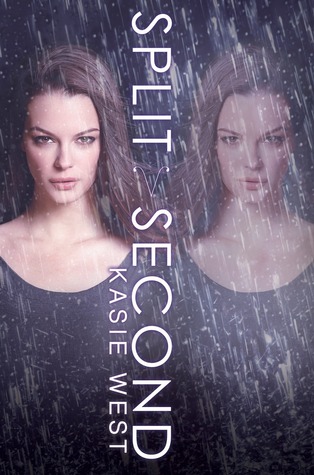 Split Second by Kasie West
Publisher:

HarperTeen


Publication Date:

February 11th 2014


Genre:

YA, Dystopia
Synopsis
Life can change in a split second.
Addie hardly recognizes her life since her parents divorced. Her boyfriend used her. Her best friend betrayed her. She can't believe this is the future she chose. On top of that, her ability is acting up. She's always been able to Search the future when presented with a choice. Now she can manipulate and slow down time, too . . . but not without a price.
When Addie's dad invites her to spend her winter break with him, she jumps at the chance to escape into the Norm world of Dallas, Texas. There she meets the handsome and achingly familiar Trevor. He's a virtual stranger to her, so why does her heart do a funny flip every time she sees him? But after witnessing secrets that were supposed to stay hidden, Trevor quickly seems more suspicious of Addie than interested in her. And she has an inexplicable desire to change that.
Meanwhile, her best friend, Laila, has a secret of her own: she can restore Addie's memories . . . once she learns how. But there are powerful people who don't want to see this happen. Desperate, Laila tries to manipulate Connor, a brooding bad boy from school—but he seems to be the only boy in the Compound immune to her charms. And the only one who can help her.
As Addie and Laila frantically attempt to retrieve the lost memories, Addie must piece together a world she thought she knew before she loses the love she nearly forgot . . . and a future that could change everything

Purchase Links: Amazon | B&N | Kobo
~*~*~*~REVIEW~*~*~*~
Definitely liked this one much more than the last. Some people liked the alternating realities but it just confused the hell out of me. Near the end, or I mean the middle, I started to forget which reality I'm reading. Perhaps I'd have a better experience if I'd read this series in one seating.
The twists were quite convoluted to say the least. I couldn't say if it's good or bad, but it's certainly unexpected. It was definitely complex and maybe a little too artificial. It would be so easy to not go the way it did.
Also, I find that this one had a lot more "meat" than the last. I especially liked having Laila POV there. She's a very strong supporting character with many loveable traits, loyal, feisty, stubborn. Ok, maybe stubborn is not, but it makes the subplot entertaining.
The ending was a lil bittersweet but it couldn't have gone any better.