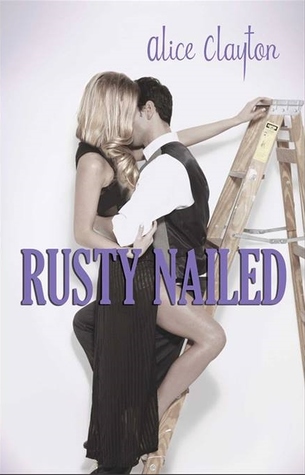 In this sequel to Wallbanger, the second book in the Cocktail series, fan favorites Caroline and Simon negotiate the rollercoaster of their new relationship while house-sitting in San Francisco.Playing house was never so much fun—or so confusing. With her boss on her honeymoon, Caroline's working crazy long hours to keep the interior design company running—especially since she's also the lead designer for the renovation of a gorgeous old hotel on Sausalito. So with her hotshot photographer boyfriend gallivanting all over the world for his job, she and Simon are heavy-duty into "absence makes the heart grow fonder" mode. Neither has any complaints about the great reunion sex, though! Then Simon decides he's tired of so much traveling, and he's suddenly home more. A lot more. And wanting Caroline home more, too. Though their friends' romantic lives provide plenty of welcome distraction, eventually Caroline and Simon have to sort their relationship out. Neither wants "out of sight, out of mind," but can they create their own happy mid-ground cliché?USA TODAY bestselling author Alice Clayton delivers another delicious, frothy cocktail of a book, shaking up her characters, stirring in laugh-out-loud humor, and serving sizzling romance straight up!
Pre-order links​
3.5 Stars!
'Wallbanger' will be always one of my favorite books and one which I would recommend over and over again. In it I fell in love with Caroline, Simon and Clive, this remains very true after I read 'Rusty Nailed'. Sadly I can't say I loved the sequel as much as I loved 'Wallbanger'. I was very happy with the way things ended with Caroline and Simon in book 1, I didn't feel a second book is necessary and unfortunately this did not change after finishing Rusty Nailed.
This is a great read, sexy and funny with lots of scenes that had me laughing a great deal. However in my opinion, it also has lots of unneeded drama, I kind of felt Caroline losing that laid back attitude which endeared her to me in the first book. I didn't enjoy the drama with two of the side characters, felt it unnecessary to focus on that so much and to me the outcome was very predictable, as were the way they acted.
Clive was very consistent and true to his character from the first book, best cat ever, I want my own Clive!
Alice Clayton's writing is stellar as always, the woman sure knows how to write books that enthrall with humor and steam combined-  The Red Head series by her is  a Must Read.
Other Books in the Series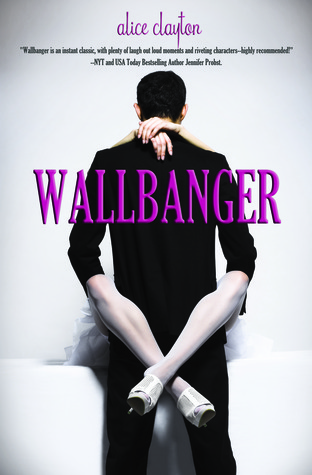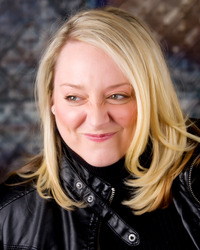 Alice Clayton
Goodreads Author
https://www.goodreads.com/AliceClayton
website
http://www.aliceclayton.com/
twitter username
alice_clayton
genre
Romance
Alice Clayton is a novelist with an unholy love for her KitchenAid mixer. Making her home in St Louis, she enjoys gardening but not weeding, baking but not cleaning up afterwards, and is trying desperately to get her long time boyfriend to make her an honest woman. Hi sweetie!!
After working for years in the cosmetics industry as a makeup artist, esthetician, and national educator for a major cosmetics company, Alice picked up a pen (read laptop) for the first time at 33 to begin a new career, writer. Combining her love of storytelling with a sense of silly, she was shocked and awed to be nominated for a Goodreads Author award in 2010 for her debut novels, The Redhead Series.