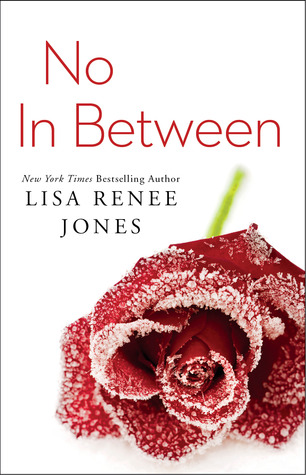 The fourth in the Inside Out erotic romance series by New York Times bestselling author Lisa Renee Jones, this steamy novel resolves Chris and Sarah's relationship and leads into Mark's story.
"Chris and I have faced our demons and bared our souls to one another in Paris. Now that we are back home in San Francisco, I want to believe that nothing can tear us apart. Not Ava's accusations against me to the police, or Chris's fear that he will destroy me as he feels he did Amber. And not Mark, who was once too intimately a part of our lives, and who I can see crumbling inside out. He believes he is invincible, just as I want to believe Chris and I are invincible. We have to be invincible. We need each other too much for any other ending."
PRE-ORDER 
4 Truth and Lies Stars
***ARC courtesy of author in exchange for an honest opinion***
I have followed the Journey of Chris and Sarah for a few years now, witnessed the highs and lows and was so happy to see their relationship reach a certain point at the end of book 3, with nothing hidden from each other. I started No in Between with apprehension, fearing for their relationship and that they will waver under pressure- however I was soon swept up in the story and all it entails, the romance, the lies, the suspense and  the quest for answers.
This book keeps us on the edge, not knowing what to expect next. The protagonists' thoughts take us on a journey that is  a mix of turmoil, uncertainty and hope. While we get some answers, more questions arise. To say I want book 5 NOW, is an understatement.
We start this book with Sarah and Chris returning from Paris, to face the storm brewing as a result of the events from earlier books. Chris is the same man we met in the previous books, facing his inner battles- but this time, with no secrets from Sarah.  There was  a moment where I feared for him, where I wondered whether he'll  break down and not be able to conquer his inner demons.
Chris wants to do everything in his power to protect Sarah, he is still hell-bent on being the best man he can be, for her. Sara's trust in Chris never wavers, neither her love for him. I love this couple. 
"Chris is my shelter. He is my strength."

"I knew it was all or nothing with you; no regrets."

 "No in between," I whisper."
We get to see more of Mark, his inner battles and I just wonder how he'll be able to conquer them. Mark has always been one of my  favourite characters alongside Chris and this hasn't changed after reading this instalment. There are so many hidden layers beneath the façade he presents to the world, being revealed bit by bit- I'm loving every one of them. I cannot wait to see what I Belong to You (Inside Out, #5) has in store for Mark. I will be looking forward to everything being unveiled and seeing closure for Rebecca, to Mark finding peace and hopefully his HEA, as well as more of Chris and Sarah.
The epilogue was just evil, talk about a twist!!
~~~~~~~~~~~~~~~~~~~~~~~~~~~~~~
Make sure to follow Lisa Renee's Facebook page where she has tons of Giveaways, also  like the Inside Out Series page! The NO IN BETWEEN read along starts TUESDAY with prizes DAILY and TONS of fun!
BOOKS IN THE SERIES~~ Click for info and to add to your TBR
Behind Closed Doors (Inside Out, #0.5)


by

Lisa Renee Jones
If I Were You (Inside Out, #1)


by

Lisa Renee Jones
Rebecca's Lost Journals, Volume 1: The Seduction (Inside Out, #1.1)


by

Lisa Renee Jones
Rebecca's Lost Journals, Volume 2: The Contract (Inside Out, #1.2)


by

Lisa Renee Jones
Rebecca's Lost Journals, Volume 3: His Submissive (Inside Out, #1.3)


by

Lisa Renee Jones
Rebecca's Lost Journals, Volume 4: My Master (Inside Out, #1.4)


by

Lisa Renee Jones
Being Me (Inside Out, #2)


by

Lisa Renee Jones
The Master Undone (Inside Out, #2.5)


by

Lisa Renee Jones
Rebecca's Lost Journals (Inside Out, #1.1-1.4; 2.5)


by

Lisa Renee Jones
Revealing Us (Inside Out, #3)


by

Lisa Renee Jones
His Secrets (Inside Out, #3.1)


by

Lisa Renee Jones
My Hunger (Inside Out, #3.2)


by

Lisa Renee Jones
No in Between (Inside Out, #4)


by

Lisa Renee Jones
My Control (Inside Out, #4.1)


by

Lisa Renee Jones
I Belong to You (Inside Out, #5)


by

Lisa Renee Jones