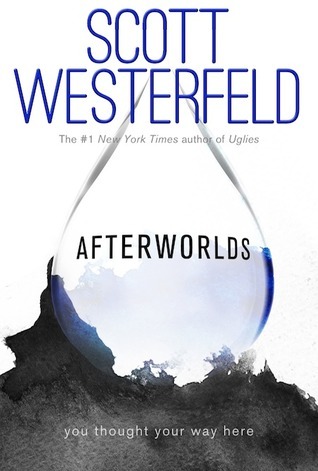 Afterworlds by Scott Westerfeld
Publisher:

Simon Pulse


Publication Date:

September 23, 2014


Genre:

YA, Fantasy, Romance
Synopsis
Darcy Patel has put college and everything else on hold to publish her teen novel, Afterworlds. Arriving in New York with no apartment or friends she wonders whether she's made the right decision until she falls in with a crowd of other seasoned and fledgling writers who take her under their wings…
Told in alternating chapters is Darcy's novel, a suspenseful thriller about Lizzie, a teen who slips into the 'Afterworld' to survive a terrorist attack. But the Afterworld is a place between the living and the dead and as Lizzie drifts between our world and that of the Afterworld, she discovers that many unsolved – and terrifying – stories need to be reconciled. And when a new threat resurfaces, Lizzie learns her special gifts may not be enough to protect those she loves and cares about most.

Purchase Links: Amazon | iBooks | B&N | Kobo
~*~*~*~REVIEW~*~*~*~
Awesome and Unique
Sometimes you can tell if a book is written by a seasoned author or a debut author. This is one of those. The sentences were clean and crisp, and the two worlds/plots were subtly entwined. It was a fantastic piece.
I loved how the character was a writer herselves. It gave us a peek into the publishing world, and the life of a writer. It was very interesting. So, as we readers got pulled into the world the author created, it's doing the same to the author as well. I think if I were a writer I would get an even bigger kick out of this. I would probably have many "yah" moment.
Character wise I loved Imogen the most. She's fierceless and She had some great insights. She knew why Darcy left the apartment empty, even before Darcy herself.
The only thing I didn't like was Darcy's immaturity. I didn't think being 18 was a big enough excuse. And, that same immaturity or I should say stupidity was mirrored on Lizzy as well, though at a much lesser level. I loved the juxtaposition of the 2 worlds. And, how one has control over the other. I don't think I've read anything quite like it.