The universe is a glitterball I hold in the palm of my hand.
Once the golden boy of the English literary scene, now a clinically depressed writer of pulp crime fiction, Ash Winters has given up on love, hope, happiness, and—most of all—himself. He lives his life between the cycles of his illness, haunted by the ghosts of other people's expectations.
Then a chance encounter at a stag party throws him into the arms of Essex boy Darian Taylor, an aspiring model who lives in a world of hair gel, fake tans, and fashion shows. By his own admission, Darian isn't the crispest lettuce in the fridge, but he cooks a mean cottage pie and makes Ash laugh, reminding him of what it's like to step beyond the boundaries of anxiety.
But Ash has been living in his own shadow for so long that he can't see past the glitter to the light. Can a man who doesn't trust himself ever trust in happiness? And how can a man who doesn't believe in happiness ever fight for his own?
Amazon link:
http://www.amazon.ca/Glitterland-ebook/dp/B00ERY3JXA/ref=sr_1_fkmr1_1?ie=UTF8&qid=1377522960&sr=8-1-fkmr1&keywords=Glitterland+in+kindle+store
********************************************************************************************************************
5 GLITTERING STARS
"The universe is a glitterball I hold in the palm of my hand."
This book captured my mind and my heart from page 1! Truly amazingly written, amazingly told! You almost feel like you are bipolar too!
Ash Winter- God what a FREAKING SEXY NAME!!! So broken and scared of everything. Sophisticated, well spoken, suit and ties and scarves and jackets…
"But tonight I'd broken all the rules and I was going to pay the price. I could feel it, the slow beat of water against the crumbling cliffs of my sanity. I was going to crash. I was going to crash so hard and deep it would feel as though there was nothing inside me but despair…"
Ash ends up going to a stag party that he is basically dragged too by his…. what should we call Nial??? His crutch? His BFF? His ex lover? His….. whatever…. (can you tell I don't like Nial?) Stag party, bar, watching a man dance..
"I leaned over the railing, looking for Nail, only to be arrested by a dazzle of silver through the haze of colour-shifting shadows, bright like clean water. It took me a moment to realise it was the light catching the epaulettes of a man dancing just below me."
Enter Darian Taylor, model, hair gel, sparkly, friendly, no sophistication whatsoever!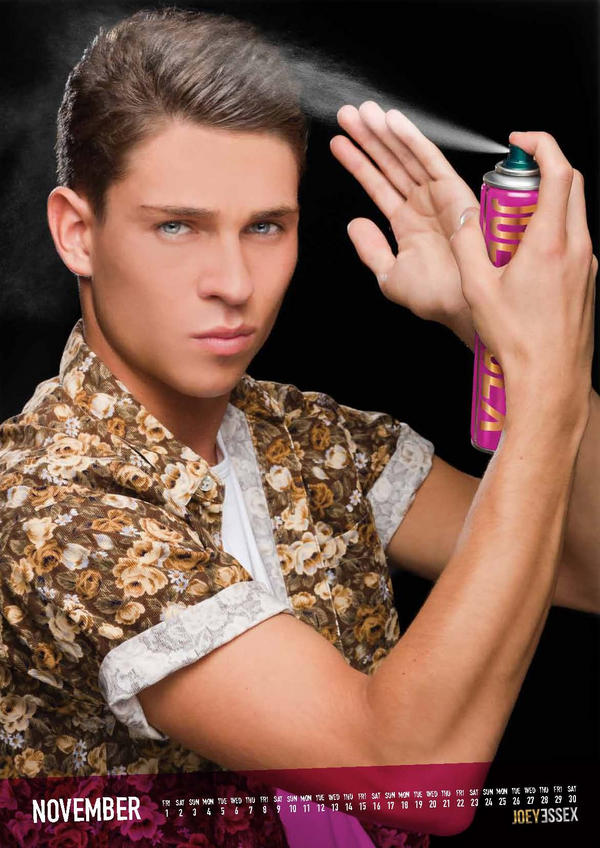 The other characters in this book made me smile and made me very very ANGRY! I liked Amy and Max and their interactions with Ash. I HATED Nial! Let me tell you why! His jealousy knew NO BOUNDS. He should have respected Ash and not told his story! I was SO ANGRY that I wanted to rip Nial a new ass hole, throw my Kobo, rant and pull my hair!
The trials and tribulations that these 2 men went thru…. heart wrenching. Funny how relationships can end with fears. I love love loved their banter! I loved it!!! I loved how dirty mouthed Ash could be. I loved that he nicknamed Darian "Essex" right from the beginning. I loved that he did overcome some fears so that he wouldn't look crazy around Essex. I LOVED IT!
The ending… .the ending had me swooning! SERIOUS SWOONING WAS GOING DOWN!
"How can I know if I mean it?"

"Cos you'll know."

"I do know," I whispered, "that you're the best thing that's ever happened to me." I opened my eyes again and there was Darian, waiting for me, through my evasions and hesitations, just as he'd waited one long night in Cambridge. Except this time, I would not fail him. I would deserve him, somehow. "Whatever you decide, I need you the know that."

He nodded. "Ahwight."

His hands were so warm. I never wanted him to take them away, but there was nothing I could do to hold him there, except hope and trust that he would stay…"
This is a must read book and I loved it with all my heart.
Mare~BFA Supreme